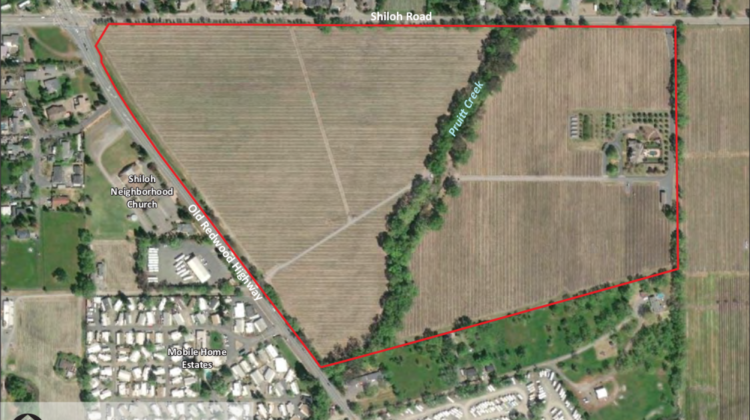 ---
The Bureau of Indian Affairs (BIA) has prepared an Environmental Assessment (EA) to analyze the potential environmental consequences of the Koi Nation of Northern California's (Koi Nation) proposed fee-to-trust transfer of an approximately 68.6-acre parcel in unincorporated Sonoma County, California, adjacent to the Town of Windsor, for gaming purposes (Proposed Action). The Proposed Project includes the development of a casino, hotel, conference/event center, restaurant/bars, and supporting parking and infrastructure within the project site. The federal actions necessary to implement the Proposed Project trigger the requirements of the National Environmental Policy Act (NEPA). The BIA is the Lead Agency for compliance with NEPA.
A Notice of Preparation (NOP) for the Proposed Project was issued on May 27, 2022. The NOP described the Proposed Action and announced the initiation of the 30-day public scoping comment period, which ended on June 27, 2022. The purpose of the public scoping process was to identify potential environmental issues, concerns, reasonable mitigation measures, and alternatives to be considered in the EA. The BIA has published a "Scoping Report" summarizing the results of the public scoping process.
A Notice of Availability for the EA was issued on September 12, 2023, initiating a 45-day public review period. This comment period also extends to the Draft Conformity Determination (DCD) that has been prepared for the Proposed Project. The DCD is contained within Appendix F-2 of the EA. A virtual public hearing was held on September 27, 2023 that included an overview of the NEPA process, description of Proposed Action and Alternatives, summary of the contents of the EA, and an opportunity for the public to submit verbal comments on the EA.
On September 29, 2023, the BIA issued a Notice of Comment Period Extension announcing a 15-day extension of the original comment period, providing a total of 60 days to submit comments on the EA. Comments on the EA must be mailed, emailed or hand-delivered to one of the following by Monday, November 13, 2023:
Please mail to:
Amy Dutschke, Regional Director
Bureau of Indian Affairs, Pacific Regional Office
2800 Cottage Way, Room W–2820, Sacramento, CA 95825
Please include your name, return address, and the caption: "EA Comments, Koi Nation Shiloh Resort and Casino," on the first page of your written comments.
Please email to:
Chad Broussard
Environmental Protection Specialist
Bureau of Indian Affairs, Pacific Region
[email protected]
Please use "EA Comments, Koi Nation Shiloh Resort and Casino" as the subject of your email.